Submit Reporter
Preference Sheet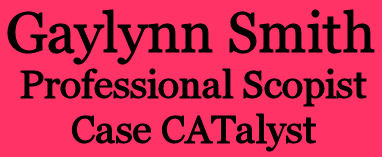 My name is Gaylynn Smith. I am a graduate of BeST Scoping Techniques and the College of Court Reporting. In addition, I have a 26-year background as a legal secretary and paralegal for both plaintiff and defense litigation firms. My legal career has given me extensive experience formatting, drafting, and correcting legal documents.

I enjoy performing research and have done so for years on cases involving medical malpractice, automobile accidents, personal injury, construction defects, product liability matters, and probate matters.



Trained Court Reporter / proficient in reading steno
Proficient in Case CATalyst
Excellent English and grammar skills
3.91 GPA graduate from the College of Court Reporting
Graduate of BeST Scoping Techniques


As an experienced legal professional, I am committed to meeting your deadlines and exceeding your expectations. I look forward to helping you with your transcript needs!

Feel free to contact me by phone at 720-879-7422 or by email at gaylynnsmith@comcast.net.